OPTA 2020 Pre Budget Submission
Click here for the OPTA's 2020 Pre Budget Submission, delivered to the Standing Committee on Finance and Economic Affairs in Belleville on January 22nd.  OPTA also presented our Pre Budget Submission to the Minister of Finance Rod Phillips on Friday January 31st in Scarborough – click here to view.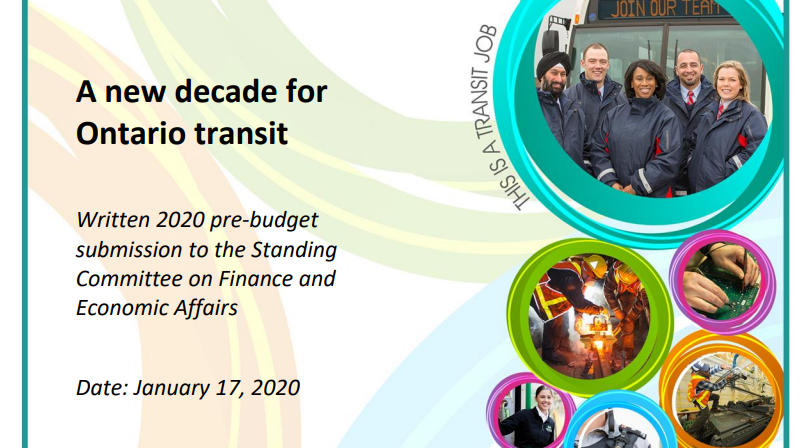 OPTA's three recommendations for 2020 Budget:
That the government begin the expansion of the Dedicated Public Transit Fund from the equivalent of 2 cents per litre of existing gas tax revenues to 4 cents per litre when the fiscal situation permits during this mandate.
That the government work with Infrastructure Canada, Natural Resources Canada and the Ontario Public Transit Association to develop a funding program that will support Ontario transit systems in transitioning to zero-emission fleets.
That the government review of the Driver Certification Program include a directive to analyze the passenger carrier industry separate and distinct from the trucking industry.